Tejveer Kaur's copy
Business Law
Nickolas James, Timothy Thomas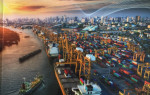 The book is in excellent condition. Just like a new textbook with no handwritten marks or notes, no folded pages, no watermarks or anything. You can count on it. I am originally from FedUni Brisbane campus but I can post the textbook. 👉Note: Price EXCLUDES Postage charges.
Tejveer Kaur used this textbook for BULAW1503
I'll post via Australia Post
Contact Tejveer Kaur to buy this textbook (before someone else does!)
You'll need to login to your StudentVIP account in order to contact Tejveer Kaur.