Advertise
WHAT IS STUDENTVIP?
StudentVIP is Australia's biggest university student website offering members services and information on all things student lifestyle - providing students with access to the biggest secondhand textbook market, plenty of amazing tutors, heaps of subject ratings/reviews and more.
STUDENTVIP EDMS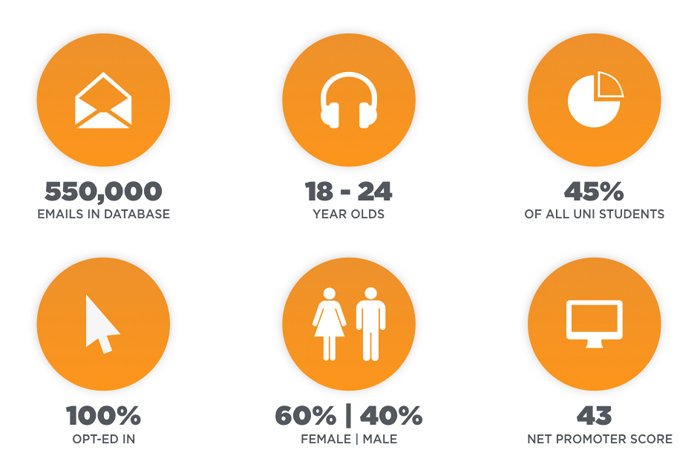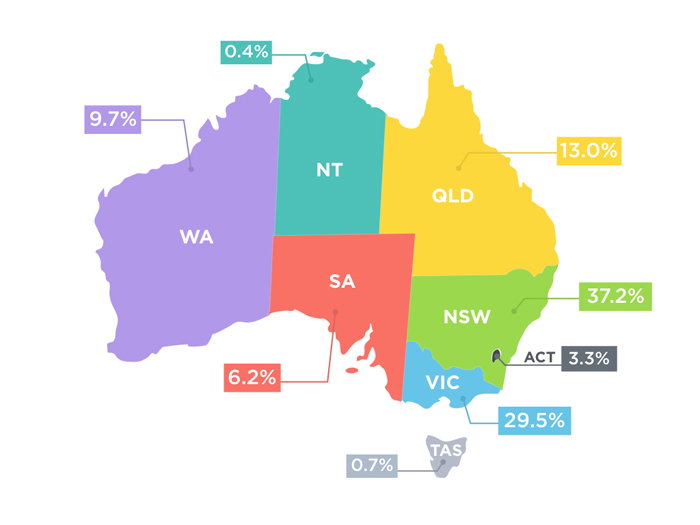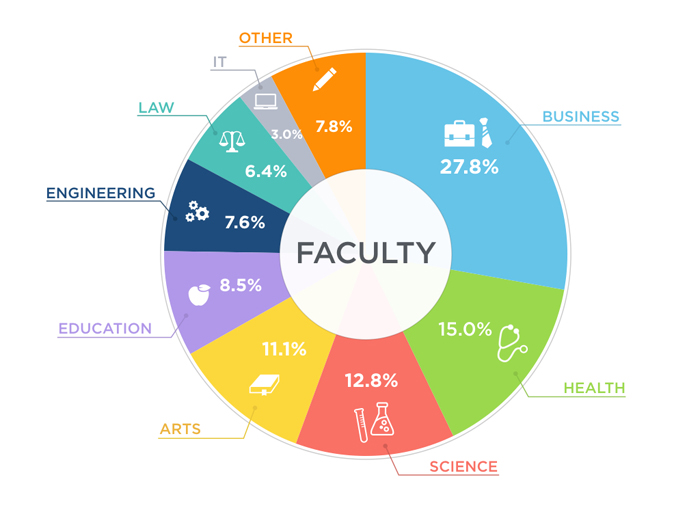 With 45% of all university students in one place, we can help you reach them via targeted and personalised eDM campaigns. We are able to segment our database by:
- Sex
- State
- University
- Campus
- Start year
- Graduation year
- Faculty
- Area of study/major
- Domestic/international
- Country of origin (international students)
Past eDM examples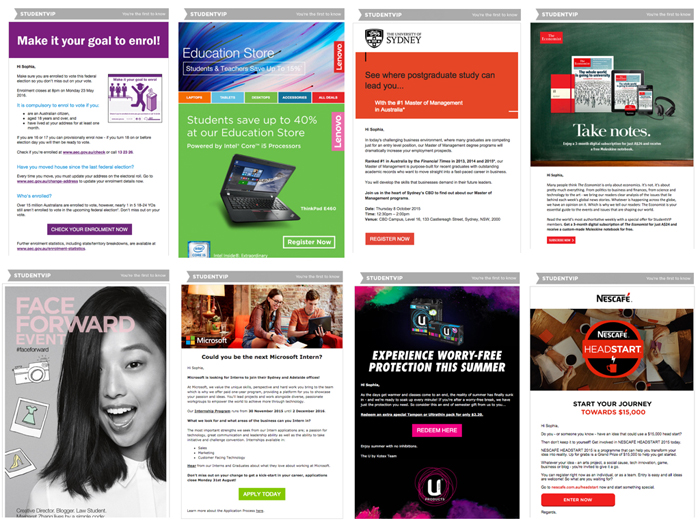 STUDENTVIP WEB DISPLAY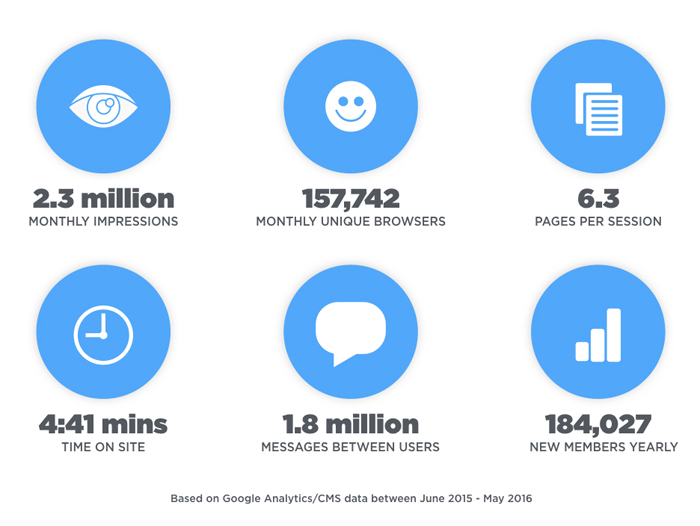 We offer a variety of web display options to increase your brand visibility and awareness. Geo-targeting and custom targeting options are also available. Chat to us about your ideal target audience!
MARKETING INSIGHTS REPORT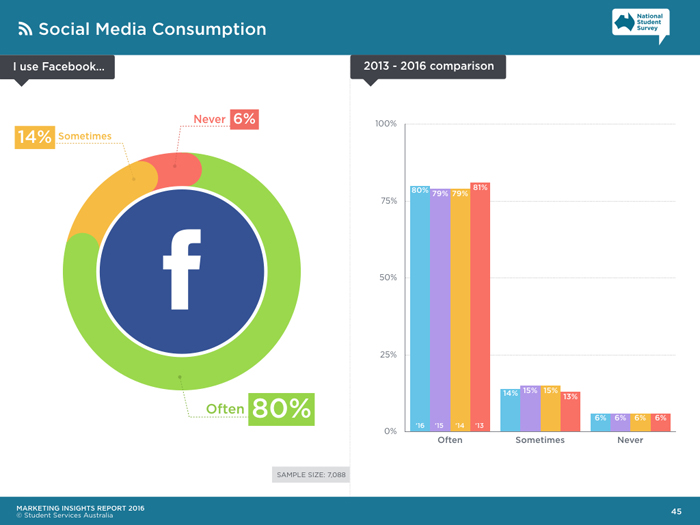 Looking for insights on current students? The National Student Survey 2016 Marketing Insights Report is ready for purchase now. It is priced at $1,000 ex gst. This year we had more than 7,000 respondents.
The 100+ page report has a 360 degree picture of the who, what and why of students;
Find answers to questions like:
- How many students have tablets?
- How many use Twitter vs Instagram vs Snapchat?
- What is the market share of Android vs Apple?
- What is the telco industry market share?
CONTACT US
Email Jenny for more information on StudentVIP and The National Student Survey 2016 Marketing Insights Report.