UTS United Nations Society O'Day
UTS United Nations Society O'Day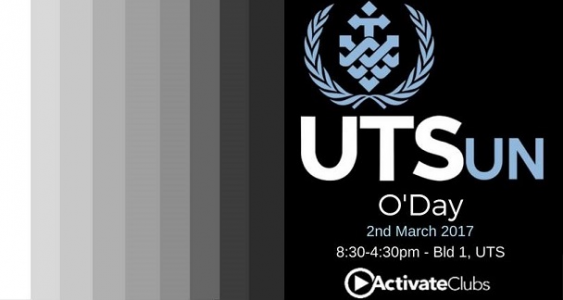 1 year ago
When:
2 March, 2017

Location:
University of Technology Sydney
Organised by:
United Nations Society (UNSOC)

When the world is the dark, when the problems of the many become too great for the few, and when last drinks of the night are only the beginning. There will arise UTS UNSoc.

The UTS United Nations Society is the society, for all socially minded and internationally inclined students. We offer the chance for like-minded students to get together and immerse themselves in the world of the UN, while developing diplomatic, public speaking and critical thinking skills.

Now while on the surface it may seem dry, what lies beneath is a world that must never be missed. Members travel Australia and the world, from Paris to Perth and everywhere in-between. Debate the issues of today, meet the leaders of tomorrow, and party away the past. Create nights to remember and friends that will never be forgotten on, and from, every corner the globe.

With that all said Come by on Thursday the 2nd of March, grab some great info, pick up a few goodies and begin the steps that may one day change the world.

See you there.