UTS Quidditch AGM
UTS Quidditch AGM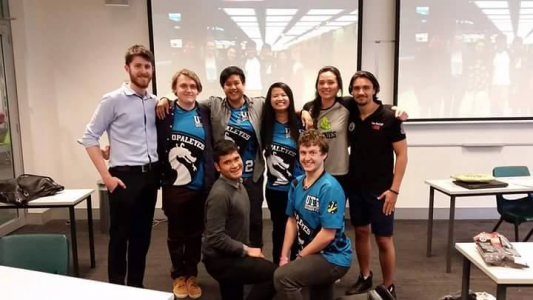 1 year ago
When:
25 October, 2016

Location:
CB11.03.300
Organised by:
Quidditch Society

UTS Quidditch will hold its annual AGM. We will celebrate the past year in bland but hopefully funny reports, rejoice in changes to the constitution by motioning and seconding changes to the constitution and finally praise our democratic structures as we cast our vote for the executive collective of 2017.

If you would like to nominate yourself for an executive position for 2017 please follow the handy link below.
https://docs.google.com/forms/d/e/1FAIpQLSfUdLDe0XOZz9zU1aZMANMey13ca_omQ97TWJn3gHngooksDA/viewform

Bring cleats, sunscreen and water because after all the excitement we might celebrate the night with some training! Or we might just have some drinks. Or we might just go study some more because trimesters...