Game Day in the Holidays!
Game Day in the Holidays!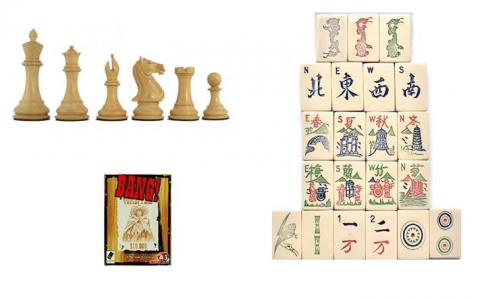 1 year ago
When:
17 December, 2016

Location:
83-117 Broadway, Ultimo NSW 2007, Australia
Organised by:
Chess Club

*For event summary, scroll down below*
*Location: UTS Building 11 level 5, rooms 200 and 202*

Hey there all you wonderful people!

Exams finishing, bells are jingling, summer swinging by, yada yada… Point is it's the perfect time to have Game Day in the Holidays! This unique event is proudly hosted by UTS Chess and Mahjong clubs, with much appreciated contribution from WSU, Macquarie, USYD and UNSW!

Main events will consist of a tournament for Chess in the morning (blitz games, Swiss format) and a Mahjong tournament in the afternoon.

There will also be many other board games on the side throughout the day. All university staffs and students can participate. Last but definitely the best, free entry!

We won't be providing catering but we will go for a pizza run. Come for lots of laughs and good company! 😀

Summary:
Location: UTS Building 11 level 5, rooms 200 and 202.
Please bring $5 so we can do a pizza run for you. Otherwise there are food options around the area.

Tournament registration: 10 - 10:30 am (registrations are welcome mid way through)

PART 1: 10:30 - 2 pm
Room 1 has chess tournament
Room 2 has Board games and chill

Lunch break: 2 - 3 pm

PART 2: 3 - 6:30 pm
Room 1 has chill chess and board games
Room 2 has mahjong tournament

Chill games and wrap up: 6:30 - 8pm

Did we say no entry fee? Yes, yes we did!
Please RSVP with your name and university as UTS rules require us providing a list of attendees.

Hope to see you all there!