ECOPsoc Drinks - The Return of ECOPsoc
ECOPsoc Drinks - The Return of ECOPsoc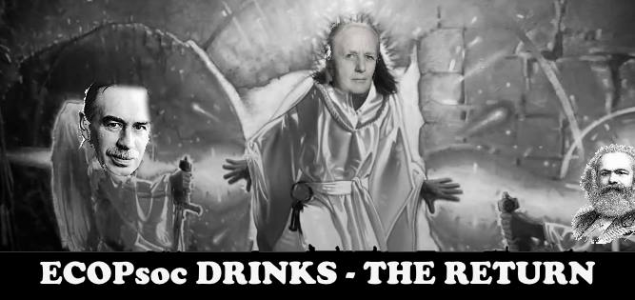 2 years ago
When:
31 May, 2016

Location:
Hermann's Bar
Organised by:
Political Economy Society (ECOPsoc)

Friends,
Many thought we were extinguished, doomed to languish in the pits of nonexistence, but as the A.S curve trends ever vertical, so to do we rise to the broad sunlit uplands of Hermanns.
At 5pm on Tuesday the 31st.
Good conversation, good m8s, free bevs with access (alcoholic and non-alcoholic) shall all be on hand (or tap depending).