Trans Awards Night
Trans Awards Night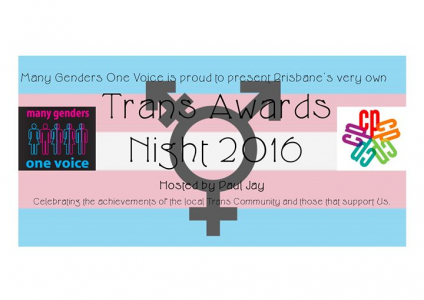 1 year ago
When:
18 November, 2016

Location:
Community Place
Organised by:
UQ Pride Alliance PAL

You are invited to come and celebrate the Brisbane Trans Community while they acknowledge the members of their community for all that they do.
A night of celebration before we take a moment to remember those who are no longer with us all over the world on Transgender Day of Remembrance on November 20th.

Please note that the tickets are limited and the cost is just to cover the venue, if you wish to add a donation to MGOV to assist with costs, the option is there but it is by no means a requirement.