CSU takes over Luna Park!
CSU takes over Luna Park!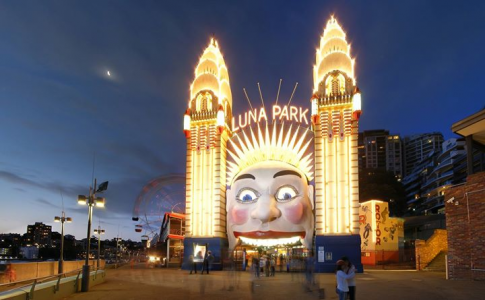 2 years ago
When:
13 May, 2016

Location:
Luna Park Sydney
Organised by:
Christian Students Uniting

Join us for a night of fun when Christian Students Uniting takes over Luna Park!

Luna Park has a special deal on Friday nights (after 6pm), for two people for unlimited rides. The cost (incl. credit surcharge) is $53, which equals $26.50 per person!

These tickets are only available online, so make sure you find a friend and purchase your tickets before you come!

You can purchase them from http://www.lunaparksydney.com/buy-tickets

If rides aren't your thing, but you'd still like to hang out with the CSU crew, its good to know that entry into Luna Park is FREE! There's also the option of just buying a ticket to Coney Island (the big fun house) for $12 - you can buy that at the park.

You will be able to purchase food and beverages at the park.

And feel free to bring your friends!

Getting There
Luna Park is located next to the north end of the Sydney Harbour Bridge. It is accessible by car (although parking can be expensive), bus, ferry (Milsons Point Wharf), or train (Milsons Point Station).