UNSW LifeChoice Conversation Corner: Exploring Human Dignity
UNSW LifeChoice Conversation Corner: Exploring Human Dignity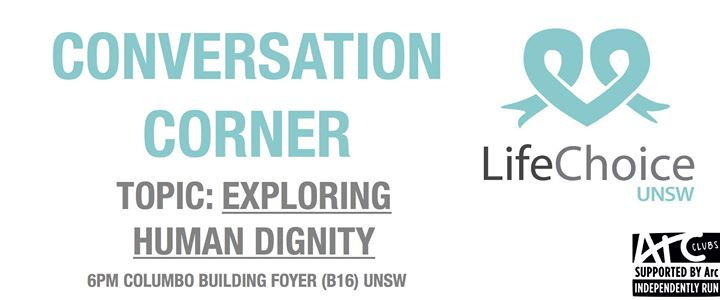 2 years ago
When:
17 May, 2016

Location:
Columbo Building Foyer (B16) UNSW
Organised by:
LifeChoice

Hi all. LifeChoice UNSW would like to get going the first of our Conversation Corner evenings. The idea of human dignity is fundamental to the way that we interact with others, yet it is one that often isn't talked about in social situations, and indeed can be quite hard to.

In the spirit of fostering discussion around these ideas and the social issues that are related to them, we'd love for you to come along and take part in the conversation. It promises to bring up many interesting points, all in a safe and comfortable environment.

We hope to see you there.