SSA Shirt Orders
SSA Shirt Orders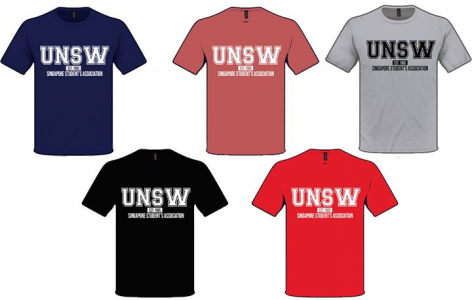 2 years ago
When:
2 February, 2016

Location:

Organised by:
UNSW Singapore Students Association (SSA)

Presenting our first ever official SSA Shirts! Now on O week offer! 100% cotton high quality shirts!

Payments can be made in either AUD or SGD.

Option 1: Pay in SGD through Singapore Bank Accounts to POSB Savings Account

1 for SGD14
2 for SGD25
3 and above, each for SGD10

Option 2: Pay in AUD through Australia Bank Accounts to Comm Bank Account. (Based on POSB Exchange Rates, 1 SGD = AUD0.9948)

1 for AUD13.93
2 for AUD24.87
3 and above, each for AUD9.95

An email will be sent out upon receiving your order with more payment details!

Tell all your friends and get yours today!

Order now @ bit.ly/ssashirts
Shirts will be given out during O week!
All shirts are unisex. Photos are for illustration purposes only.

*If you have any queries, please do feel free to PM us. No exchange or returns allowed.