Beginner Friendly Dive and Snorkel Day
Beginner Friendly Dive and Snorkel Day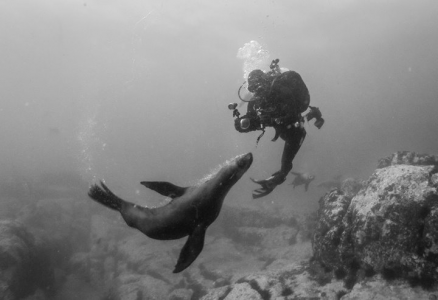 1 year ago
When:
26 February, 2017

Location:
Gordons Bay Clovelly
Organised by:
Underwater Club

Beginner Dive and Snorkel Day

The University of New South Wales Underwater Club will be hosting a beginner diving and snorkelling day at Gordon's Bay on Sunday 26th of February.

This is a great opportunity to get in the water if you have not been diving for some time, are a little inexperienced or would like to check out Gordon's Bay.
Note: you are required to have your open water certificate to dive with us.

If diving isn't your thing, plenty of people will be snorkelling.

Gordon's Bay is the site of Australia's only underwater nature trail - a 500m loop along the bottom of the bay. Commonly encountered fish include blue grouper, old wife, red morwong, spotted goatfish, senator wrasse, striped sea pike, velvet leatherjacket, crimson banded wrasse, six-spined leather jacket, painted rainbow wrasse, eastern fox fish, common bullseye, mado, garfish, silver sweep and sergeant baker. We often also encounter wobbygongs, port jacksons, cuttlefish, squid, octopus and nudibranchs!

The Underwater Club will be hiring out diving and snorkelling gear. This will need to be done via our online gear portal.

There are over 20 full sets of diving and snorkelling gear available - first in best dressed.

We hire gear out at $10 per piece per week except weights which are $5 for the weight belt.

Snorkel gear:
So for $30 you can get mask and Snorkel, wetsuit and fins

Dive gear:
For $35 you can get regs with a dive computer, bcd and cylinder (note our cylinders are hired out empty).