Semaine 9 - Viennoiseries
Semaine 9 - Viennoiseries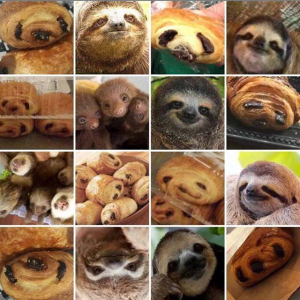 2 years ago
When:
3 May, 2016

Location:
Redmond Barry 516
Organised by:
French Club

Comme il croustille !
Rien que l'odeur :
« Oh mon dieu ! »
Il est doré,
Salé ou
Sucré ?
Attention !
Ne pas s'échapper, laissez-vous
Tenter par sa saveur !

Si vous vous méfiez du pouvoir charmeur de M. Croissant, vous pourrez toujours faire ami-ami avec les pains au chocolat ou les pains aux raisins, et plus si affinité !

A bientôt!


Crunchy and golden
Revealing its tenderness,
"Oh god!"
It's this
Smell again!
Satisfy your great
Appetite!
Nothing's more
Tempting than this savour!

If you don't trust the charming power of M. Croissant, you can also get to know the pains aux raisins and become friends with the pains au chocolat, and even more if you hit it off!

See you there!