DPT and Beyond
DPT and Beyond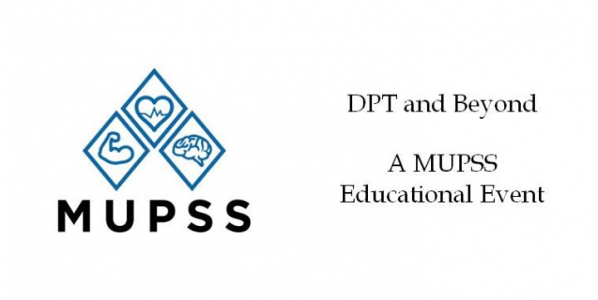 1 year ago
When:
15 March, 2017

Location:
181 Grattan St, Carlton VIC 3053, Australia
Organised by:
Physiotherapy Students' Society (MUPSS)

MUPSS invites you to our first education event of the year, "DPT and Beyond".

This lecture event will run as two simultaneous sessions, one covering what to expect while undertaking the three years of the DPT and the other covering job application and what to expect in the first few weeks as a professional physiotherapist.

Speaking will be eight DPT graduates, who will also be available to answer any questions that you might have regarding either of the session topics.

The event will be run on the 15th of March, 6:00-7:00pm, at 181 Grattan Street, Carlton (Medical Building), within the Sunderland and Wright theatres.

This is a free event for all MUPSS members so we highly encourage you to come along.

If you do not have a MUPSS membership and wish to purchase one, please head to the link posted below:

http://mupss.getqpay.com/

Hope to see you all there!