Welcome Back Semester 1 2017
Welcome Back Semester 1 2017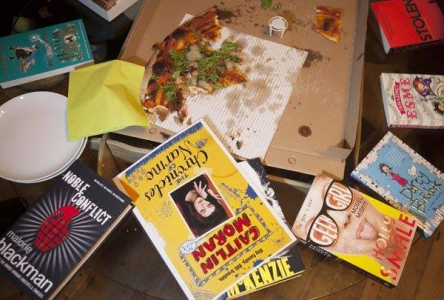 1 year ago
When:
6 March, 2017

Location:
Student Lounge, Union House
Organised by:
Book Club

Join the Book Club for free pizza, free drinks, and the opportunity to meet other club members in the first event of Semester 1 2017! If you want to sign up and didn't during O-Week, now's the perfect time to do it. The books for this semester's discussion will be announced here, so make sure you vote while you have the time!

We'll also be holding a Special General Meeting where we'll be appointing two new people to the Book Club Committee in the roles of Secretary and Events Officer. If you want to get involved, feel free to nominate yourself or a friend.

You'll be able to find us on the ground floor of Union House in the Student Lounge. Hope to see you there!