Week 3: Theology of the Body
Week 3: Theology of the Body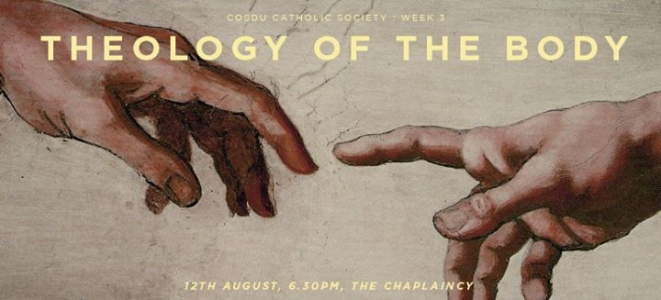 2 years ago
When:
12 August, 2016

Location:
138-146 Cardigan St, Carlton VIC 3053, Australia
Organised by:
Catholics of One Spirit Down Under (COSDU)

The Theology of the Body addresses the fundamental questions we have about our human existence; questions like "Why were we created Male and Female?" and "Why is there so much oppression and evil in the world?"

This week, we have Father Francis joining us to discuss such topics, particularly the church's views on same-sex marriage and what our response should be, both in prayer and in day-to-day life. There will also be a question and answer session where he will be answering any questions you may have about the theology of the body, so do come equipped with them!

There will also be Praise and Worship before his session and fellowship as per usual after. We'll be eating in for dinner this week, so remember to bring some cash with you! More details on dinner will be posted closer to the session.

It's gonna be a good one, and we hope to see you there!