Week 9: Social Justice
Week 9: Social Justice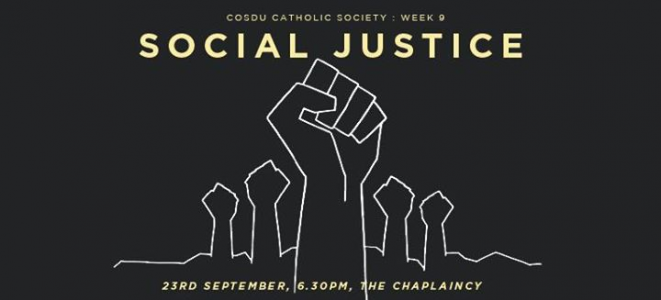 2 years ago
When:
23 September, 2016

Location:
138-146 Cardigan St, Carlton VIC 3053, Australia
Organised by:
Catholics of One Spirit Down Under (COSDU)

social justice: justice in terms of the distribution of wealth, opportunities, and privileges within a society.

This Friday, we'll be having a Social Justice session where we'll be learning more about the topic of disabilities. We'll be having a speaker from the Youth Disability Advocacy Service sharing with us about her experiences.

We'll be having dinner in again this week, so make sure you've got cash on you! It's going to be an enriching session and we can't wait to see you guys there.