Free Spanish Lessons ( Thursday or Wednesday ) with Ecuadorian tutors! Lesson 5
Free Spanish Lessons ( Thursday or Wednesday ) with Ecuadorian tutors! Lesson 5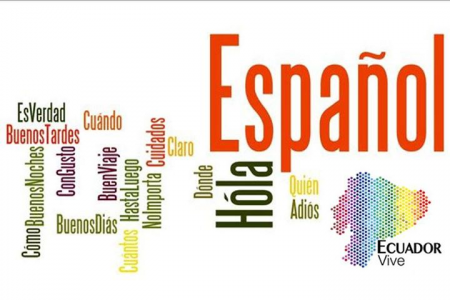 2 years ago
When:
1 September, 2016

Location:
Redmond Barry 615, Melbourne University
Organised by:
Ecuador Vive

Hola Amigos ,

I hope everyone had a great week! We really appreciate you interest in learning spanish! We are excited to see new students every week! As many have seen , we have students with different levels of spanish and that is awesome because we can teach at any level.

An special thanks to our lovely volunteers that are being helping us week by week.

Our dear Ecuadorian members are also kindly invited to join us, the classes are all about having fun when teaching Spanish!

Wednesday: https://www.facebook.com/events/1174744285880108/

We are also excited to invite you to Ecuadorian Film event :) that will be on Friday. We will have FREE PIZZA!! Come and practice you Spanish!
More information: https://www.facebook.com/events/635888646580625/

Don't forget to join us this coming week!