GDLP SERIES: THE COLLEGE OF LAW
GDLP SERIES: THE COLLEGE OF LAW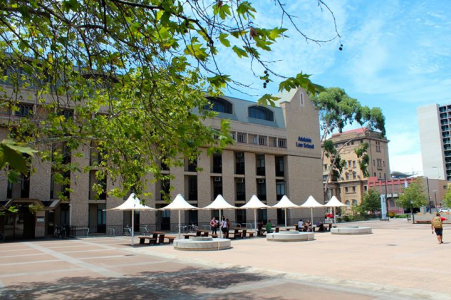 2 years ago
When:
14 October, 2015

Location:
Adelaide University Law Students' Society (AULSS)
Organised by:
Adelaide University Law Students' Society

Proposed New 2016 Practical Legal Training Program

Napier G03

The AULSS is excited to invite you to the third seminar in the 2015 Semester 2 GDLP Series with The College of Law. The College of Law will be providing sandwiches and soft drinks for the one-hour event.

Graduating soon? Never heard of Practical Legal Training (PLT) or unsure about what it requires?

Whether you're just starting out at law school or are entering your final year of an LLB or JD, it's never too early or late to start thinking about your career path – and no matter what career you choose, undertaking Practical Legal Training is a compulsory requirement to become a solicitor in South Australia.

Join The College of Law for an information session on 14 October 2015 at 1pm in Napier G03 to find out more about The College of Law's proposed new 2016 PLT program. Our new online courses features:

- Online study with only 5 days of Workshop attendance

- Completely restructured course offering practical task-based learning on our new learning platform

- Two Work Experience formats to suit your individual needs: one Short format (Clinical Experience Module (CEM) + 25 days of work experience) and a Standard format (75 days of work experience)

- New Certificate of Legal Business Skills included – gain the additional skills employers are looking for

- Easy online enrolment including your FEE-HELP application

- Advanced standing of up to two subjects credit towards the eight required for the College's LLM (Applied Law)


Don't miss this opportunity to have all your questions about undertaking PLT answered!