RMIT GM@S Clubs Day
RMIT GM@S Clubs Day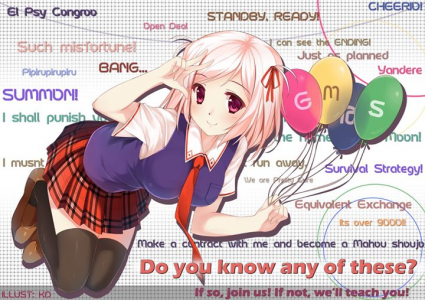 2 years ago
When:
3 March, 2016

Location:
RMIT Alumni Courtyard/Old Melbourne Gaol
Organised by:
Games Manga and Anime Society

Hey everyone! Hope you've all had a lovely break~
RMIT Clubs Day is coming up soon, which means the start of another awesome year of GM@S! We'll have a booth on the day to answer any questions you might have about what we do at GM@S and take membership for anyone interested in joining~
We will also have some artists there again doing free anime-style portraits, just like last year!

So come and visit us at RMIT Clubs Day, say hi, ask questions, join the club, or just hang around and talk all things games, manga and anime to us!