Movie Night + EGM
Movie Night + EGM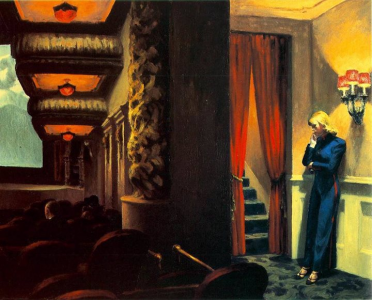 1 year ago
When:
2 November, 2016

Location:
Bar on the Hill
Organised by:
Philosophy Society

WHAT: Watching (philosophical) films while eating pizza + EGM
WHEN: 5-10pm, Wednesday 2 November
WHERE: The Clubhouse, Bar on the Hill (this is our old room downstairs, not the Glasshouse upstairs which we've been using for most of this semester), Callaghan Campus, University of Newcastle

Do you dream about eating greasy food on the couch instead of studying for your exams? Are you in search of a moderately amusing way to spend your evening? I think I know the answer. Why not come along to our Movie Night where you can indulge your fantasies in good company.

We will screen a number of films (of varying lengths) chosen on the night by the group. The Movie Night is primarily a social event but there remains ample scope for group discussion following each film, especially seeing as Aesthetics has been our theme this semester.

The Society is offering free pizza to members (you can join for $2). You're welcome to bring your own snacks into the Clubhouse if you're desperate for popcorn, etc. The bar upstairs will also be open earlier in the night if anyone wants to buy a drink.

In addition to the above, we'll be holding an Extraordinary General Meeting (EGM) to determine the issue of NUSA affiliation. Don't be scared off by this, though. It need not take long. Did I mention the bit about free pizza? Yes, I thought that would sway you.

See you there!