ACYA@Mq AGM & Free Pizza
ACYA@Mq AGM & Free Pizza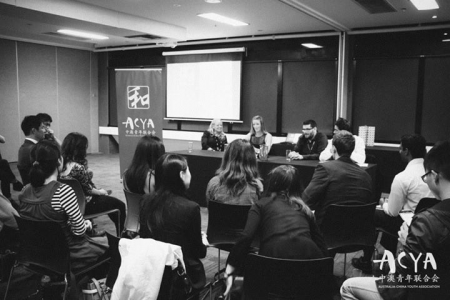 1 year ago
When:
26 October, 2016

Location:
Tute Room E5A 170
Organised by:
Australian-China Youth Association

Come for the AGM, stay for the FREE Pizza!
_______________________________________________

Passionate about Australian and Chinese culture? Want to get more involved in Uni life? With the year coming to an end, we are now officially seeking applications for the 2017 ACYA@MQ Executive Team!!

You'll have the unique opportunity to:
- Learn more about Australian and Chinese culture
- Get behind some incredible social, educational and careers events
- Network with esteemed professionals in the Aus-China space
- Hone your interpersonal, organizational and degree-focused skills
- Meet interesting new people from different cultures

The following positions will be elected:
- President
- Vice President of Careers
- Vice President of Education
- Vice President of P2P
- Secretary
- Treasurer
- Marketing & Communications Director

To join the 2017 committee:
1. Check the Role Descriptions here: https://goo.gl/UoIMu8
2. Nominate yourself by filling out this form: https://docs.google.com/forms/d/e/1FAIpQLScFkU4eoaieuVa7899B5i3n8GUHTc31xiAKf4UrVZilUjvwYg/viewform?usp=send_form
3. Give a short speech at the AGM

Date: Wednesday, 26th of October
Time: 6-9pm
Venue: Tutorial Room E5A 170
_______________________________________________
Even if you don't want to join the exec, make sure you come and cast your vote!

FREE PIZZA + great company will be provided!!!