Dive La Trobe Christmas Dinner
Dive La Trobe Christmas Dinner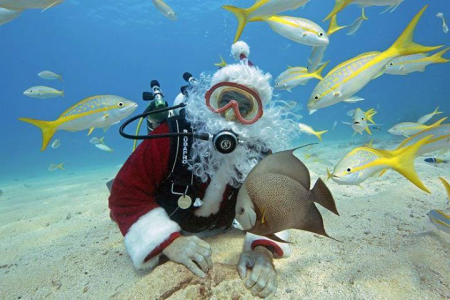 1 year ago
When:
15 December, 2016

Location:
Junction Hotel
Organised by:
Dive La Trobe

The silly season has snuck up on us quickly this year and it is once again time to celebrate the year that was with your favourite dive friends.

Due to the festive season, December 15th will be our last club night for 2016 and to celebrate the year, we will be having a Christmas Dinner and Kris Kringle at the Junction Hotel from 7:30pm.

Apologies for the late notice but RSVP's for Kris Kringle must be given by NOVEMBER 30TH to allow time to allocate names and buy presents. Kris Kringle maximum spend will be $20. Please comment on the event if you would like to participate. We will draw names on December 1st at club night (if you aren't available on the 1st don't stress still give your name and we'll make sure that you get a K.K.)

Santa hats/Reindeer Antlers/A-token-of-your-own-festive-season-if-you-don't-celebrate-Christmas are encouraged!!

Note that the Boat Shed will be open from 5-7pm for gear hire prior to the Christmas/New Year break. All gear hire will be three weeks for the cost of one. The club will not reopen until January 5th.