Dive for a Cure
Dive for a Cure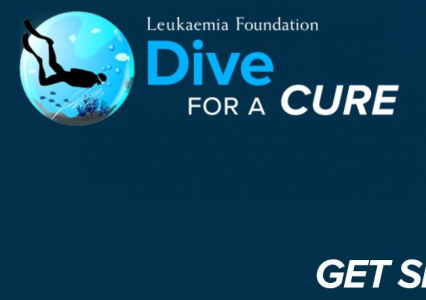 1 year ago
When:
6 November, 2016

Location:
Rye Pier
Organised by:
Dive La Trobe

Join Dive La Trobe as we again support 'Phil's Dive for a Cure'.

The 'Phil's Dive for a Cure' fundraising event was created in memory of a well-respected member of the Tasmanian dive community and family man, Phil Malkin. Phil's final wish was to hold an event to raise the much needed funds for the Leukaemia Foundation in gratitude for the continued and dedicated support received by Phil and his family throughout the battle.

Dive La Trobe will host a day of diving in support of this event, this year joined by Phil's family - Tach, Charlea and Beau. Join us for a day of fun under Rye Pier, with a Scavenger Hunt, scallop dives, BBQ and more - all whilst helping to raise funds for this wonderful cause.

All proceeds from equipment hire and registration will be donated to the Leukaemia Foundation.


When: Sunday, November 6th. Registrations at 9am.

Where: Rye Pier, Mornington Peninsula.

What: $10 registration fee, includes diving and a BBQ lunch.

How: You can help support by joining the event, assisting on the day and spreading the word to all Dive La Trobe members!