Crossing Borders: An Introduction to Refugee Health
Crossing Borders: An Introduction to Refugee Health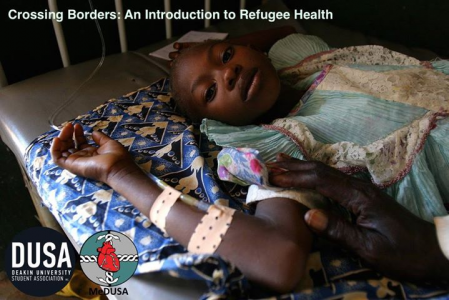 2 years ago
When:
31 May, 2016

Location:
Learning Centre, kA building, Deakin University Waurn Ponds Campus
Organised by:
Medical Research Student Association Geelong

Crossing Borders' first event for the year will cover the basic issues of Refugee health on a GLOBAL and LOCAL level.

As a future health care professional, it is important that you know the common health care issues refugees and asylum seekers will present with, and how to treat this growing group of individuals in a culturally appropriate manner.

Presented by current refugee health professionals, this event will provide you with essential information to take into your future clinical practice!

Pizza and drinks will be provided from 5.15.

Registration for this event is free and will open on 9AM Friday (20/5/16) at https://www.trybooking.com/Booking/BookingEventSummary.aspx?eid=202965

This event has a limited number of tickets so don't miss out!