BUFEC Movie Night
BUFEC Movie Night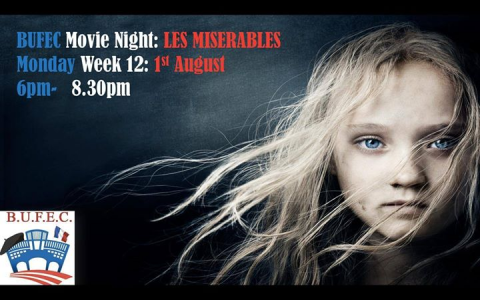 1 year ago
When:
1 August, 2016

Location:
Bond University Building 6
Organised by:
Bond University French Enthusiasts Club BUFEC

Get ready for BUFEC's much-anticipated 162 movie night!

Take a break from exam stress/study and head to the building 6 lounges on Monday of Week 12 to nibble on delicious snacks like popcorn and pizza before getting your vocal chords ready to sing along to the Oscar-winning Les Miserables in room 6_3_27!

Hope to see you all there!